Red's Bio
Irma (RED) Benjamin
Giving back to the community she lives and works in, has been part of Red's personal mission statement and passion for life for over 30 years. She has lived in numerous places and the contribution of her organisational skills and fundraising capabilities has been of service to many communities and organisations.
Red moved from Australia to Vanuatu in 2008 with her dog Blondie, into a tiny home she had fallen in love with while looking for an investment property. She retired from her position as Executive Director for Le Reve Cosmetics and their Charity Foundation, where she led fundraising of hundreds of thousands of dollars for the Breast Cancer Network in Australia during her 17 years there.
In 2011 Red finally found an organisation in Vanuatu she knew she could assist, trust and was passionate about. Red's chosen charity became ProMedical Ambulance. Tropical Cyclone Pam five years later, introduced her to Rotary and her partner Michael Benjamin was the recipient of a "Paul Harris Fellow" for ProMedical's work during the cyclone.
Red is now Secretary of Rotary Port Vila, as well as owner of "Red's Hot Properties". A design, project management and makeover service for properties that really need a "Place Lift". She is keen to share her local knowledge, sense of humor and most importantly of all, her "courage to ask" story with you.
Michael And Julie Shugg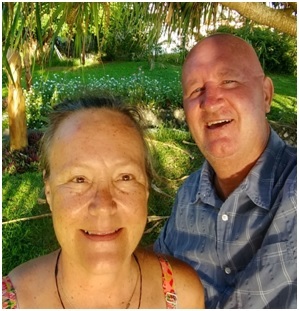 Michael and Julie moved to Vanuatu in 2012 fully intending to relax and enjoy a quieter life in their chosen piece of paradise. They felt an instant connection to the country and, most importantly, to the people of Vanuatu.
Wanting to give something back to their adopted land they started doing small medical clinics within the villages, providing basic first aid, wound dressings etc where they became aware of the many Ni-vanuatu suffering from amputations.
Having lost his lower leg in his 20's Michael felt a need to assist as many people dealing with limb loss and together Michael and Julie started The Vanuatu Amputee Association. The clinic they opened makes and fits limbs giving their clients a new lease on life.
Michael and Julie are very passionate about their charity and greatly enjoy and share in the tears of joy that always come when assisting a client to take their first steps with two legs again.
Margaret Macfarlane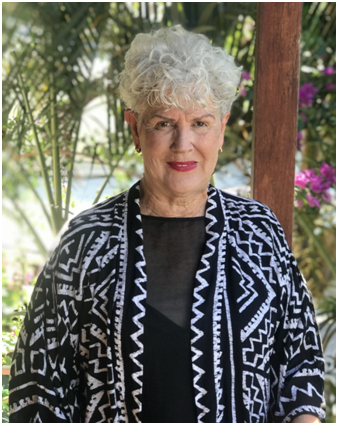 Margaret Macfarlane has lived in Vanuatu for 32 years working in institutional governance and capacity building for NGOs, donors, the private sector, the Vanuatu Government and establishing the Port Vila International School as Principal in 1989. A Paul Harris Fellow, Margaret has served on many Boards – Rotary, Kiwanis, Vanuatu Environment & Science Society and VANWODS (Vanuatu's microfinance organisation for women). Margaret became President of the Vanuatu Paralympic Committee in 2017, utilising parathletes as "Change Champions" to transform the lives of Ni-Vanuatu living with an impairment. "The service you do others is the rent you pay for your life," says Margaret.
Tania Lowery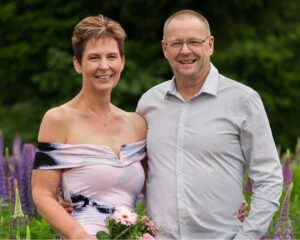 Tania joined Rotary in 2011, and her aim for the 2019-20 Rotary year is to inspire and empower Rotarians to make the most of their Rotary experience. Husband Phil Atkinson is also a Rotarian (they met at their Balclutha Rotary Club, and managed to fit in a wedding the week after hosting President Elect training in 2018) and is well skilled to help out with the District Governor duties. Tania works full-time as an accounting technician, while Phil has his own property management business. Full-time work has meant making a few changes to the District Governor role, and focussing more on helping clubs with project work (which is often undertaken during weekends), rather than heading to meetings every week. This hands-on approach is also why District 9980 is undertaking a project-based conference for 2020, because Rotarians are People of Action!
Jessie Harman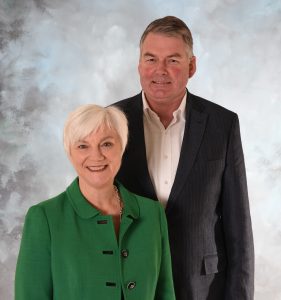 Jessie Harman has recently been selected by the Zone 8 nominating committee to be a Director of Rotary International in 2021-2023. She is a member of the Rotary Club of Wendouree Breakfast in Ballarat Victoria, and a past Governor of District 9780.
Jessie's special interest in Rotary is membership development. She is currently Chair of the Membership Committee for Rotary International and has previously served as Rotary Co-ordinator for our Zone, as well as a Training Leader and Seminar Trainer at Rotary's International Assembly in San Diego. She's also a keen supporter of the Rotary Foundation, and with her husband Andrew (also a Rotarian) is a major donor and Bequest Society member.
In her professional life, Jessie has spent the past three decades in senior management roles in the tertiary education sector and she is currently a consultant to the sector. She is also a non-executive director on several boards, including as Chair of the Ballarat Symphony Orchestra.
Alongside her professional and volunteering roles, Jessie is a walking enthusiast. She has completed walks in the UK, Europe, Australia and New Zealand is always on the look-out for recommendations for her next long walk.