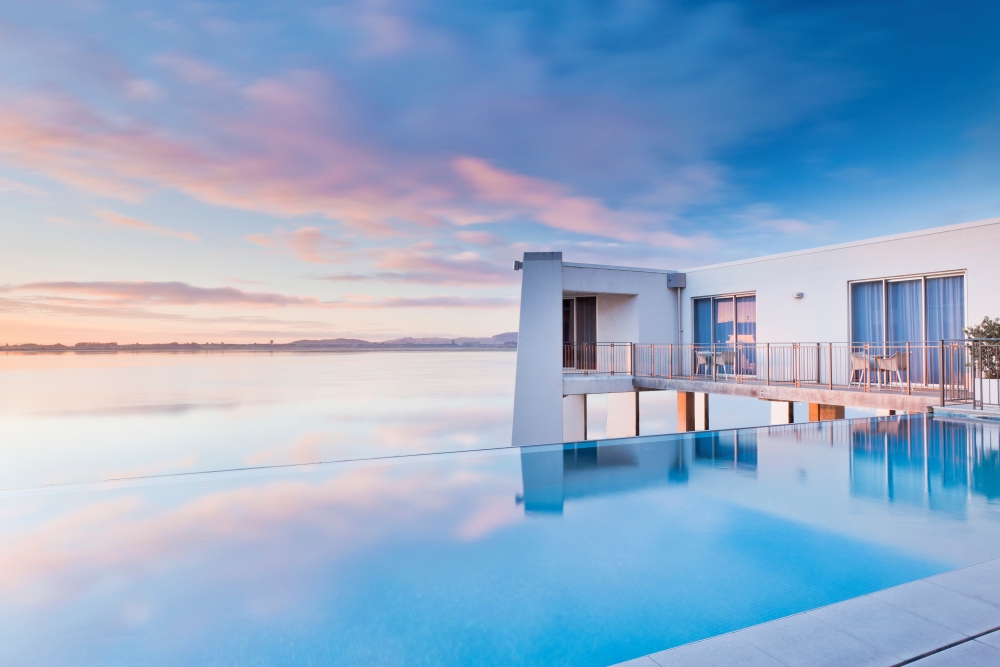 Accommodation for the conference will be at Trinity Wharf Tauranga, a superior over-water hotel in the heart of Tauranga, a flat ten minute walk to nearby bars, restaurants, and shops, and a ten minute drive to Mt Maunganui and the airport. Free parking onsite.
Trinity Wharf Tauranga offers two accommodation categories –
Each category has a slightly different view and floor plans may differ, however, they all boast king beds, four-point bathrooms, heated floor tiles and complimentary Wi-Fi.
Further information regarding room categories can be found here:
Room Prices:
• Urban King (1x King Bed) – $175 per room per night
• Urban Twin (2x Single Beds) – $175 per room per night
• Urban Balcony – $195 per room per night
• Urban Balcony Premium – $215 per room per night
• Harbour King – $235 per room per night
• Harbour Deluxe Spa – $265 per room per night
Room Prices include GST but do not include breakfast
In house buffet breakfast is available for $24.00 including GST per person (can be charged to your room account).
To book your accommodation please complete the Accommodation Booking Form by clicking the link below:
Once you have completed the booking form, the hotel will receive an email indicating your booking and will then confirm your booking directly with you.
Contact details:
51 Dive Crescent
Tauranga
Bay of Plenty, 3110
P: 07 577 8981
W: www.trinitywharf.co.nz
E: groups@trinitywharf.co.nz