MC – Diane Robertson (DNZM)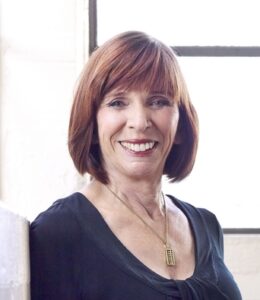 Executive Director, NZ Data Trust. Honorary member of Rotary Westhaven and Paul Harris Fellow recipient
Dame Diane is a successful social sector entrepreneur, with a unique combination of business, financial and data skills with strong social sector credentials.
Diane is the chair of the chair of the New Zealand Behavioural Insights advisory group (Nudge Unit) and the Inaugural Chair of the Data Futures Partnership. She is currently finalising the Trusted Data guidelines and the Governance of Data guidelines for boards of Directors and Trustees.
She has a background in teaching, counselling, youth work and management of a social services agency and was Auckland City Missioner from 1998 to 2015. The first woman and first non-cleric to hold the role.
Whilst leading the Auckland City Mission, Diane designed the Family 100 Research project and was responsible for the collation and analysis of data gathered from the participants. This has become one of New Zealand's leading authorities on families living in poverty
Her passion is to deliver better outcomes for New Zealanders through the development of sound policies informed by qualitative and quantitative data.
---
Dr Marie Doole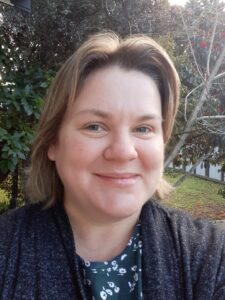 Principal Advisor – Compliance monitoring and enforcement Waste Operations, Ministry for the Environment
D9910 Rotary Alumni – 2009 Group Study Exchange team to District 3180 in Karnataka, India (sponsored by Rotary North Harbour).
Marie's career has focused on evaluating environmental policy and its implementation. She has a particular interest in innovative governance mechanisms and has been a key adviser to government agencies and private conservation trusts in the policy space.
In line with the conference theme and from the vantage point of her current role, Marie will share key facts about waste and the concept of a circular economy, and chart the current central government work programme to improve how we manage it.
She has 15 years' experience in natural resource management gained from local government, NGO, and private sectors and has authored several national publications focusing on sustainable management and the state of terrestrial ecology. Marie was lead author of the landmark book on the fight to save New Zealand's wildlife, Vanishing Nature: Facing New Zealand's Biodiversity Crisis.
Marie and her family live in Upper Hutt, where life is kept busy outside of work with two young daughters and an energetic German Shepherd. She holds degrees in science and environmental law from the University of Auckland, and a PhD from the University of Waikato, which focused on the use of ecological compensation under the RMA.
---
Dr Malvindar Singh-Bains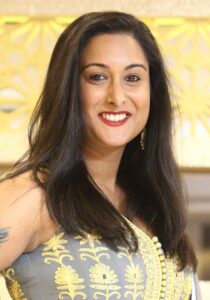 Research Fellow at the University of Auckland Centre for Brain Research
D9910 Rotary Alumni – 2005 Rotary National Science and Technology Forum (sponsored by Rotary Henderson).
is a Research Fellow at the University of Auckland Centre for Brain Research, currently focusing on brain inflammation and the build-up of disease-causing proteins in conditions including Huntington's and Alzheimer's Disease. Currently she is collaborating with Distinguished Professor Sir Richard Faull and internationally with researchers in America, the Philippines and Switzerland.
She founded and is co-chair of the Huntington's Disease Youth Organisation of New Zealand, a charity dedicated to educate, advocate and support youth impacted by Huntington's disease in New Zealand. Her passion for promoting positive brain health and her status as a Rotary Alumni relate to our theme of sustainability and building the future.
For her ongoing commitment to promoting brain health and awareness of neurodegenerative diseases, Malvindar has been a top-three finalist in both 2015 and 2016 for the University of Auckland Young New Zealander of the year award. She was awarded the Kiwi Indian Hall of Fame Young Achiever award for 2016 by the Indian High Commissioner to NZ. In 2018 she was named one of the top 5 women in the Health and Science category for NEXT Woman of the Year and in 2019 was a recipient of the KiwiBank Hero Award Medal, as well as a nominee for New Zealander of the Year.
A proud 'Westie', Malvindar is passionate about promoting positive brain health awareness amongst young people, and has visited several schools to help promote the importance of "looking after your brain". She is a strong advocate for disseminating scientific information to the public and has used a variety of media and community channels to advocate for brain health.
---
Charlie Thomas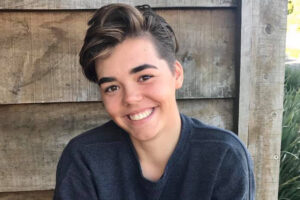 Ocean Conservationist & Sea Cleaners Volunteer
Charlie Thomas has a deep passion for nature, the outdoors and ocean conservation, which she has been involved with from a young age. In 2018 she was one of eight Kiwi youth ambassadors selected by Sea Cleaners, for a project to help clean beaches in Hawaii.
Sea Cleaners is a non-profit organisation whose vision is to preserve New Zealand's Coastline for the benefit of marine life and for the enjoyment of all users.
Last year, with the help of Orewa Lions, Rotary Whangaparaoa, Rotary Orewa and Rotary Orewa-Millwater satellite, Charlie spent nine months on Kure Atoll, a remote location in the Northwestern Hawaiian Islands. She was the youngest of a team of four removing invasive species and marine debris, experiencing the full impact humanity continues to have on even the world's most isolated places.
Charlie now works full-time for Sea Cleaners and paints native wildlife in her spare time.
---
Sheridan Waitai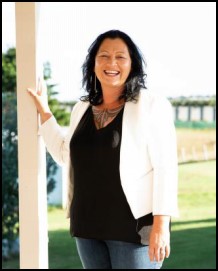 Ngāti Kuri Trustee and Strategic Relations Manager
Ngāti Kuri, Te Rarawa, Tainui
Of Ngāti Kuri descent, Sheridan grew up in Te Hikuo te Ika Northern region of New Zealand and has contributed to environmental, social, education and health initiatives across the country. She has 20 years' experience working in the public sector and iwi development.
Sheridan has become a resource person to a number of people and initiatives and has inherited her late grandmother Saana Murray's passion for the welfare of Ngā Taonga I Tuku Iho.
She continues this work as the lead for the WAI262 claim and has participated in a number of boards and has experience in the management of forums and governance strategy groups. Sheridan has a clear understanding of legislation and the policy environment in relation to indigenous issues. Sheridan is a servant for her iwi and a strong advocate for the Rangitāhua proposed Sanctuary (Kermadec Islands) and coordinates a range of relationships for Te Moananui a Hiva, a collective of Islands nations and scientists in the Pacific Continent to create more marine reserves. More locally she founded Taiātea, a collective of ocean voices that put mana whenua at the heart of sustainable ocean solutions.
---
Betsy Young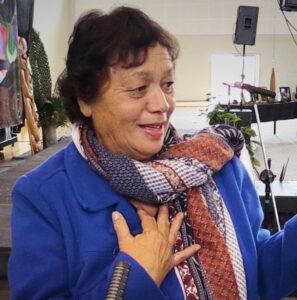 Ngati Kuri Conservationist, Paul Harris Fellow
Long-time weaver and propagator of pīngao, Betsy Young, was recognised with a Paul Harris Fellowship by Past Governor Jerry Norman in 2019 for her unwavering passion to reverse the decline of the pīngao.
A plant species endemic to Aotearoa, pīngao was once widespread but has suffered greatly with the introduction of pest species and animals. It's now restricted to small scattered clusters in coastal areas but through community projects, pīngao is being planted as part of the restoration of native ecosystems across Aotearoa.
Betsy contributes to many environmental activities in Northland including the replanting of pīngao along the Ninety Mile Beach and often teaches in classrooms about the importance of pīngao and its relationship with the endangered Toheroa.
---
Peter Fraher
Abilities Group Managing Director www.abilities.co.nz
Peter has 30 plus years in operations management within New Zealand and
Australia across a wide range of industries, including timber processing, wood based panel production and laminating, downstream steel processing, and woven carpet production.
The majority of this time was with Fletcher Challenge but also includes a number of years with Feltex Carpets and Gough Gough & Hamer (Caterpillar
Agency for NZ).
He has been the Managing Director of Abilities Incorporated for seventeen
years (14 April 2021)
Peter's leisure interests now revolve around keeping fit and Thoroughbred
Breeding. Like all Kiwis he is an avid Rugby Fan. Previously he has completed a
number of marathons and Coast to Coast endurance events.
Won Auckland Cup with Pentane in 2006 and still looking for the next "good
one"!. Daily commuting is by Electric Bike!
---
Rotary Youth Exchange
Hayley Brown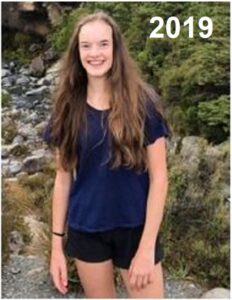 Bonjour! My name is Hayley Brown, and I am a 2020 outbound student heading for France, sponsored by the Takapuna Rotary Club. My favourite hobby is dancing, and I am a year 12 student at Carmel College. My favourite subjects at school are history and geography, so I am very excited to learn more about the history of France while being fully immersed in the country's rich culture.
Saana Ramaekers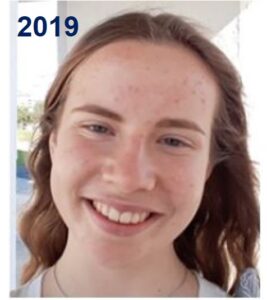 Terve! I'm Saana Ramaekers and I am outbound to Finland in January 2020. I attend Rangitoto College and my outbound host club is Albany Rotary Club. I enjoy reading and playing the violin. I am half-Finnish so I am excited to get to be living in the same country and speaking the language of my ancestors!
Rachel Boyd and Gabe Schoonderwoerd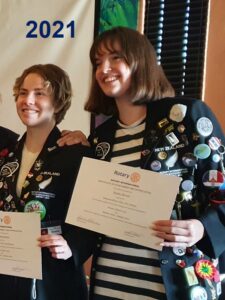 Hayley and Saana will be joined by past RYE students (ROTEX), Rachel who went to Brazil in 2012 and is now a doctor in Cambridge, and Gabe who went to Switzerland in 2013 and was an in-flight service manager with Air New Zealand. They will share how their exchange experience shows that 'Rotary Opens Opportunities'.